OVERVIEW
ALCO construction debris netting provides complete debris containment with a combination of a structural net and an optional fabric debris liner. This all-in-one solution is designed for protecting public areas and pedestrians from construction debris, as well as catching smaller items such as dust and dropped tools. This is the heaviest duty construction net on the market.
Flexibility That Meets Code
Nets can be linked together, wrapped, or suspended, depending on your specific needs. Can be used for vertical or horizontal containment. Also available in single or stacked configurations. Complies with OSHA regulations for debris net installations and meets CPAI-84, Section 6, Tent Walls and Tops. Also meets conformity standard ANSI A10.37 for Debris Net Systems for Construction and Demolition. Optional hardware is available for a turnkey solution. Just ask our experienced staff.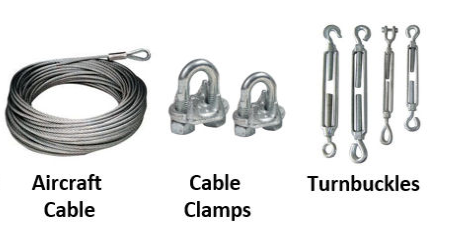 Model:

RB-2000
Weight Rating: 2000 Pounds
Ideal For: For containment of lumber tools and light concrete spilling
Mesh Size: 2″
Material: 1250 High Tenacity Polypropylene knotless netting
Grommets: Every 2 feet on center
Price: $
Model:

RB-5000
Weight Rating: 5000 Pounds
Ideal For: For containment of heavy concrete and steel debris
Mesh Size: 2.5″
Material: 820 High Tenacity Polypropylene knotless netting
Grommets: Every 2 feet on center
Price: $$
Model:

RB-10000
Weight Rating: 10,000 Pounds
Ideal For: For containment of heavy concrete and steel debris
Mesh Size: 2.5″
Material: 820 High Tenacity Polypropylene knotless netting
Grommets: Every 2 feet on center
Price: $$$
Model:

RB-17000
Weight Rating: 17,000 Pounds
Ideal For: For containment of extremely heavy concrete and steel debris
Mesh Size: 3.5″
Material: 820 High Tenacity Polypropylene knotless netting
Grommets: Every 2 feet on center
Price: $$$