Description
Driveway Snow Melting Mats
If you are looking to make your driveway maintenance-free in the winter and protect from slip and fall accidents then using a heated mat is for you. You can use these heated mats for your driveway to save you the trouble of shoveling snow all winter long. Once the snow melts, the water simply evaporates away. This is a do-it-yourself installation. All you have to do is lay down the heated snow melting matt in the drive and simply plug it in to a standard outlet. Leave them out all winter long with no worries! They are great for slopped driveways and step driveways that are not safe when ice and snow are present.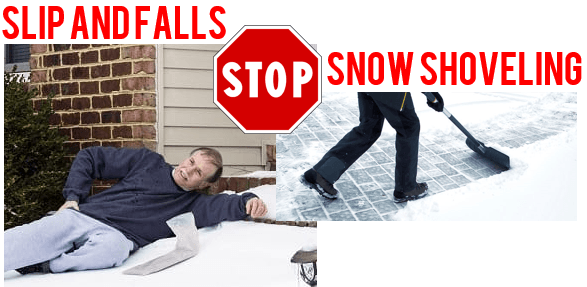 Stocked and Ready to Ship

2-year manufacturer's warranty
Each driveway mat can be connected to additional mats
Designed to stay out all winter
Non-slip surface.
Plug into any standard 120V outlet
Power Cord: 6' foot
No thermostat required with even heating technology
Waterproof, Weatherproof and Reusable
Runs for pennies an hour.
Run multiple mats for less than $1 a day
Free shipping on orders over $800

Click here for a custom made

quote for your application
Common Questions

---
How soon will they ship?
The heating snow mats ship out in approximately 5-7 work days.
What is the warranty?
The heating mats come with a two year manufacturer's warranty.
Will they work with heavy snow fall?
Yes even when the snow is falling at a very high rate the heating mats will melt the snow to provide a safe walking surface. It does this very quickly as well.
What happens to the snow/water once it is melted?
If you turn the heating mats on before it starts to actually snow you will not have any water pooling on the snow melting pads. The reason for this is because the snow will evaporate as soon as it hits the pads due to the preheating. If it's a very heavy snowfall it might take a little longer, but as long as you leave the heating mat powered on it will eventually evaporate over water thus preventing it from freezing again causing a slip hazard.
Will they make my electric bill expensive?
Surprisingly, they are very inexpensive to use. A single mat, depending on the size, is about the same as running a few light bulbs. The mats use approximately 250-310 watts each which will only cost around $0.036 cents an hour to use for larger mats.  For smaller mats, like step mats, they use approximately $0.009 cents an hour. You can see it's very inexpensive. You can use multiple melting mats and still spend less than one dollar a day! Compare that with slip and fall doctor bills and lawsuits.
Can I leave them out all winter long?
Yes you can leave the outdoor heating mats out all winter long because that is what they are made to do. You do not have to let them run all of the time but you can. If you see that it's going to snow you can simply turn them on and be ready for the snow to fall so you that you can start melting it as soon as it comes down. If you forget to turn them on, you can simply power them on even with snow sitting on top of them. It will slowly start to melt the snow away with ease!
Can I drive on the mats?
Some of them you can drive on and some of them you cannot drive on. The versions that can be driven on are labeled as such on our quotes and online shopping pages.
Are these dangerous? will I be electrocuted?
Absolutely not. Heating mats have been used for decades and there are literally hundreds of thousands of them in use around the world. They go through rigorous testing to make sure they are safe and they are completely waterproof. In addition, they use a Ground Fault Circuit Interrupter (GFCI). This is a safety switch that automatically shuts off the mat if it detects a power surge. It's the same technology that's used in electrical outlets in your house that are near water like kitchen, bathroom, and outdoor outlets.
It is possible to connect my stair mats with the sidewalk mats?
Yes! Each mat can be easily connected to additional mats.
Can I use them on a wood deck and deck steps?
Using the heated outdoor mats on wood decks or steps is safe. The temperatures are enough to melt the snow but nowhere near high enough to cause damage to wood surfaces.
Is it possible to use the mats on top of asphalt?
The outdoor heated sidewalk and stair mats are designed to be used on wood, asphalt, concrete, and stone.
Can I put the mats ontop of thick snow?
In order to work without issues, the mats should be put down on the surface before the snow begins to fall.
Can a mat be cut into a specific length? 
Unfortunately, mats cannot be cut into different sizes. However, we do offer a wide range of choices to pick from. It is also possible to purchase smaller mats and connect them; and thus create more specific sizes.
Can I arrange them in an L-shape or U-shape?
Every heated mat can be used independently of others to create specific shapes. L-shape, U-shape, zig-zag, or other layouts are all possible to set up. You will find built-in connector cables on the right sides of our mats. Thanks to them, you can connect multiple mats and create a larger unit with a specific shape. You can also use a cable extender to set up longer connections between the individual mats.
What is the average temperature the mat can sustain?
The heated sidewalk and stair mats can maintain an average temperature of around 40 degrees F (4.44 degrees C) right next and above their surrounding area.